To help businesses achieve sustainable growth, Grant Thorntonhas developed "6 Box" consultancy service products, and we are providing this "business health check" to our clients.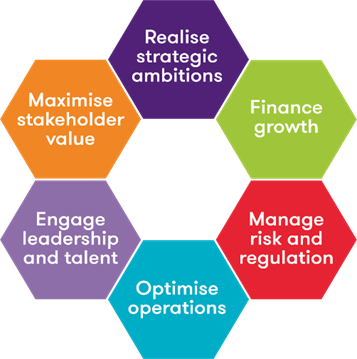 The "6 Box" consultancy products advocate companies to grow, and on the following six growth directions:
- Realise strategic ambitions
- Finance growth
- Manage risk and regulation
- Optimise operations
- Engage leadership and talent
- Maximize stakeholder value
Along with these "6 Box" consultancy services, Grant Thornton Taiwan has also developed many free software tools to help companies build more competitive structures in the six directions and to achieve more competitive advantage in the marketplace.
Contact: Trent Jackson | Manager
02-2789 0887 Extension 357
5F, No. 21, Zhongxiao East Road Sec. 6, Taipei City 11575, R.O.C.