We developed the GDI to help business leaders understand the growth opportunities and challenges in 60 leading economies
Globalisation is accelerating. While businesses are looking to unlock new revenue streams and governments are encouraging economic diversification, the increased connectivity of the digital age is lowering barriers to entry, opening up more international growth opportunities for dynamic businesses.
However, market entry decisions are some of the toughest a business leader ever has to face. There are so many factors – both known and unknown – to consider. Some of the largest corporations in the world, which are relatively data rich and have the resources to send people to scope out opportunities on the ground, have embarrassingly and expensively flopped in new markets.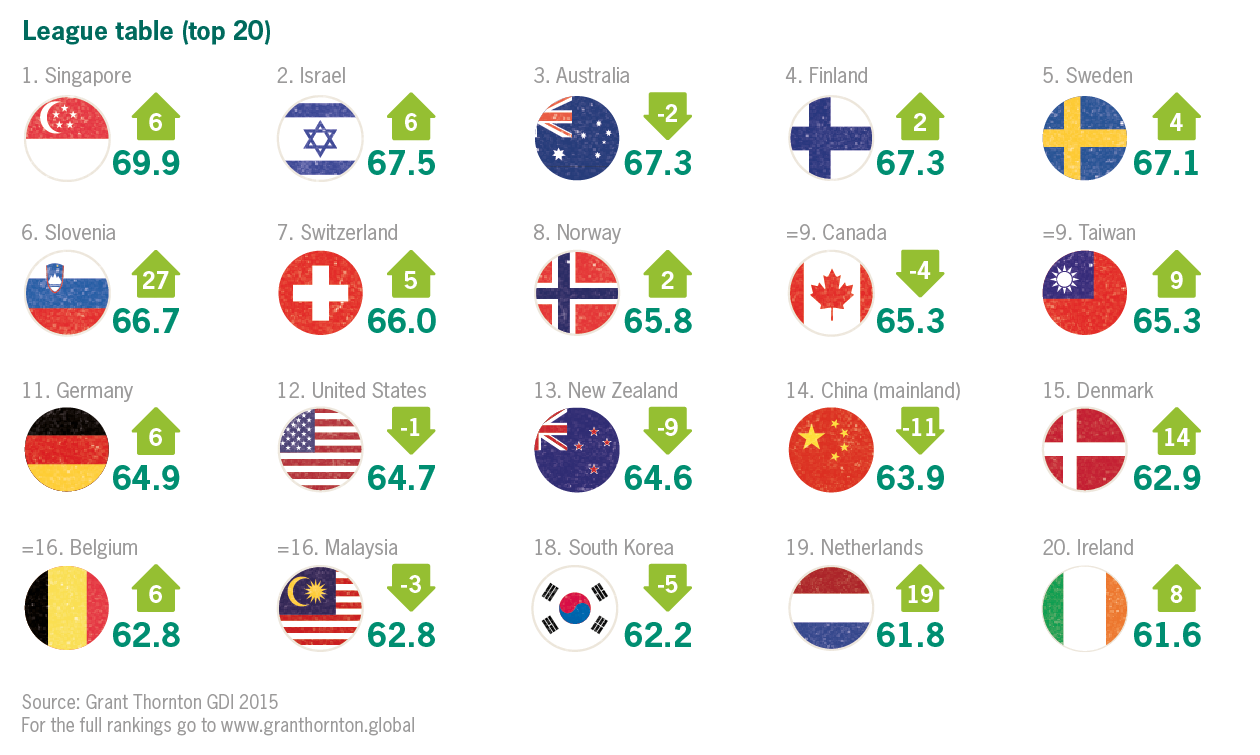 The GDI cannot solve the market entry dilemma; it should not replace engaging with an adviser with a deep understanding of international expansion. But it can be used as a tool to help identify countries of interest by drawing on 22 indicators which have each been assigned an importance through a survey of business leaders, adding that vital human perspective.
The GDI report highlights the big movers and fallers from the previous iteration of the index but there are a range of other materials to help you make the most of the data:
read the
view the summary infographic [ 599 kb ]
download the results on the interactive model (xls)
use our data visualisation tool to interact with the data www.globaldynamismindex.com
navigate through to our international expansion hub for video, case studies and more granular detail on taking your business overseas
Read full report
Download PDF [4472 kb]